Sign to Speak
Toddlers at Play book and CD features:
Everything you need to effectively use sign language with toddlers
Clear photographic depictions of the American Sign Language, ASL, toddler signs.  This is the 4th most common language spoken in the country.
Research and documentation from Dr. Marilyn Daniels America's leading researcher, author and lecturer on the benefits of sign language for toddlers.
Practical and easy-to-follow instructions for signing with toddlers so that anyone, with or without signing experience can teach toddlers sign language.
Age appropriate toddler sign language activities including stories, games, songs, and rhymes
Free sign language for toddlers downloads
FREE ONLINE toddler sign language book support including:

12 Free music downloads for signing songs with toddlers
12 Online toddler signed song video demonstrations
Sign to Speak Toddlers at Play is the most complete book on toddler sign language featuring American Sign Language, ASL, available for parents and childhood professionals. The book provides everything needed to use ASL for early communication, silent behavior controls, interactive learning, and fun toddler signing activities.  The signs for toddlers in this book not only focus on enhancing vocabulary and language skills, but also on toddler signs that provide them with the language skills to express their feelings and control their behavior.
Toddlers at Play will have you using and teaching toddler sign language in minutes.
Understand why signing works and is not just a passing fad.
Enhance early learning.
Learn how to make toddler signs and toddler signing time a part of your life and enjoy years of fun family signing activities.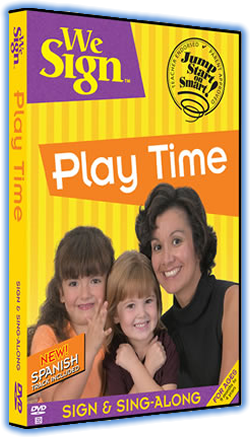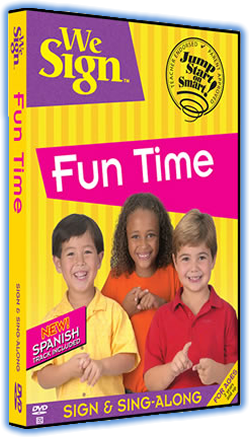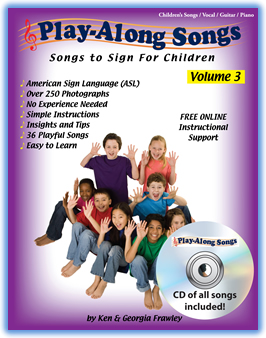 Additional baby sign language and baby learning information:
Teaching toddler sign language – links to this info sub page
Sign language for toddlers - – links to this info sub page
Sign language songs for kids - – links to this info sub page