Teaching Toddler Sign Language in 5 Easy Steps
FREE Download
Jump Start Toddler sign language with chapter form Toddlers at Play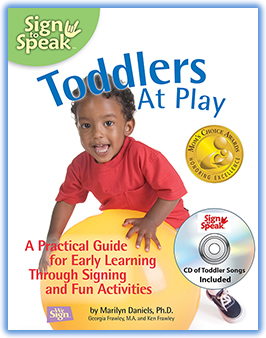 Teaching toddler sign language to toddlers will enhance early learning.  Toddler signs, featuring ASL provides a physical and visual way to learn words and core concepts. Our book Sign to Speak – Toddlers at Play instructs you on how to teach toddler sign language using American Sign Language, ASL, in an easy, practical, and effective way.  Teaching sign language to toddlers requires no previous experience.
Teach toddler sign language to your toddler even if you did not use sign baby sign language. Sign language can be used and learned all throughout childhood. However, teaching toddler sign language to toddlers offers many benefits. These include effective silent behavior controls, language skills for expressing feelings, increasing the amount of usable vocabulary, and teaching many core concepts used in later learning like ABCs, numbers, colors, rhymes, and animals.  Best of all toddlers find toddler signs to be fun, challenging and to be an enjoyable bonding activity.
Keep it simple when teaching toddler sign language.  Begin with just a few toddler signs.  The toddler signs demonstrated on this page are by far the most common and effective toddler signs.  Teaching just a few toddler signs at first is also good if you have no background in sign language.  Once you've mastered teaching toddler sign language for a few signs you can easily begin to expand your signing vocabulary. Here are two great toddler signs to begin with: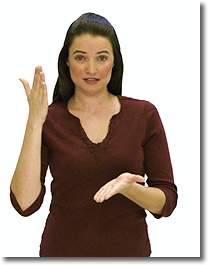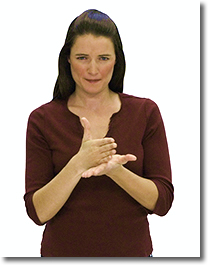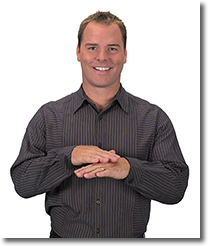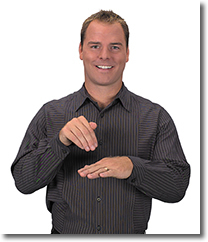 Stop: chop right hand down
onto the flat left hand
Gentle: 1 hand flat and palm down
Then gently stroke back of hand.
Teach additional toddler signs when your toddler begins to demonstrate understanding or begins to use the toddler sign back to you, and then you can add additional signs. When teaching additional toddler signs, choose signs that meet you and your child's interests. These next toddler sign are especially beneficial for toddler communication: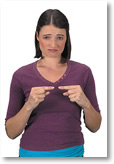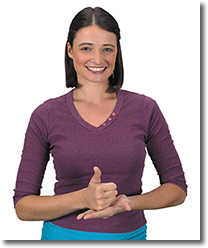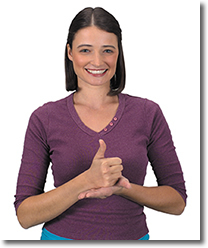 Hurt: Tap fingertips together. Signed
at the location of the hurt.
Help: Hold one fist hand thumb up on the
palm of the other. Then lift both up.
When teaching toddler sign language be clear and consistent. Use the toddler signs you are teaching every time you say the word when you're engaging your toddlers. Enunciate the words when you sign them clearly and at the same time.



Download this PDF of our Jump Start toddlers signs chapter for free.



Teach toddler sign language effectively by connecting the toddler signs to spoken words. This is effectively done by connecting toddler signs to objects and animals you find around your house or in the books you are reading.


Teach toddler sign language as a fun and playful activity. Never coerce your toddler into signing. Choose fun signing time activities like using toddler signs with songs, or rhymes, or in stories and games, or when reading books. This will help your toddler to learn and remember lots of vocabulary. Always praise and reward their efforts. Good is a popular toddler sign for this: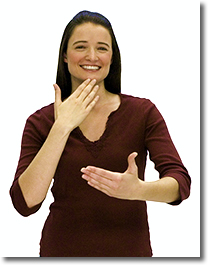 Good: Pos 1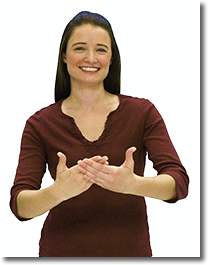 Good: Pos 2
Good: One flat hand near your mouth moves down to the other flat hand palm up.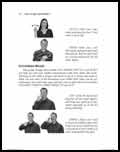 Teaching toddler sign language can be done effectively by choosing Toddlers At Play – Book and CD to guide you and provide you with everything you need, including free online support.  To get you started teaching toddler sign language; download this PDF of our Jump Start toddler signs chapter for free.  It features the toddler signs discussed above in more detail along with more information and insights.  Toddlers at Play features over 200 additional signs along with games, rhymes, songs, stories, insights, tips, and practical advice based on over 70 years of sign language experience by Dr. Marilyn Daniels and Ken and Georgia Frawley. 
Additional Toddler Products
PRODUCTS TO HELP YOU WITH SIGN LANGUAGE FOR TODDLERS: